Cincinnati Pool and Patio – Terrace Park's Backyard Professionals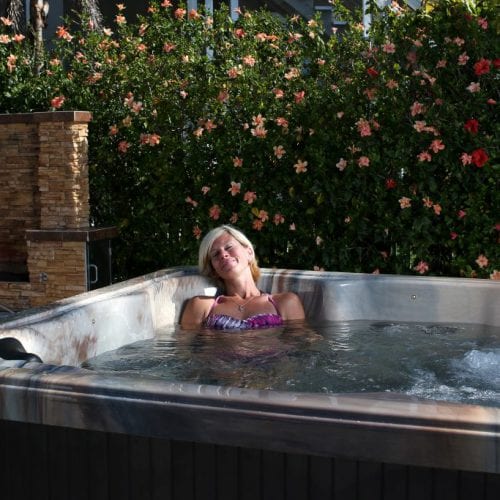 A beautiful backyard is achievable with the help of Cincinnati Pool and Patio. Terrace Park residents can create a beautiful outdoor space with our products and services. We are your one-stop shop for everything summertime, from new pools to grills to custom backyards.
Splash Into Terrace Park Pools
We've got everything you need for the perfect pool at Cincinnati Pool and Patio. Whether you are a new or experienced pool owner, our services and expertise will benefit both.
Inground Pools
The skill of the installation team is the most crucial part of getting an inground pool. It doesn't matter which of our 15 styles you choose, our expert technicians will ensure your pool is installed perfectly. Our work speaks for itself: we receive more than 50% of our business from referrals. For inground pools; Terrace Park's top choice is Cincinnati Pool and Patio.
Above-ground Pools
An above-ground pool is a great alternative to an inground pool if you don't have the space in your backyard or if you're on a budget. At Cincinnati Pool & Patio, we offer many decking and landscape options to enhance your above-ground pool. Add ladders, slides, or an alternative sanitation system to your above-ground pool for even more customization.
Pool Accessories
A pool is incomplete without the correct accessories. Cincinnati Pool and Patio offers a wide selection of covers, liners, cleaning accessories, and pool toys to make your pool the best it can be. We'll help you find the perfect product for your pool without having to drive all over town. Plus, our experts provide expert advice, as well as products recommendations to help you get the most out of your pool.
Pool Openings and Closings
The start or end of your pool season can be difficult. Make life easier for yourself; let us handle your pool opening or closing. We will ensure your filters, attachments, and chemicals are all functioning properly. The only thing you need to worry about for the summer is enjoying your pool.
Patio Furniture for Terrace Park
Our patio furniture will turn your patio into an oasis in your backyard. We sell durable, quality furniture from all the leading brands. Come and find your perfect loveseat or umbrella at our store or online.
Hottest Grills for Terrace Park
Summer grill-outs are a classic form of summer entertainment. With a new grill from Cincinnati Pool and Patio, your next cookout will be even better. You're sure to find the right grill for your backyard from our collection, which includes leading brands like Firemagic and Napoleon. You can also ask any questions about grilling and get recommendations from our grilling experts.
Terrace Park Spas
Enjoy a hot tub in the privacy and comfort of your own backyard with Cincinnati Pool and Patio. Among our energy-efficient spas you will find models in a wide array of colors and sizes. Let us help you find one at a price that's right for you, so you can start enjoying your backyard spa getaway sooner.
Custom-Built Backyards for Terrace Park
You're closer to your dream backyard than you think. With Cincinnati Pool and Patio, residents of Terrace Park can create the perfect outdoor space using our simple, 4-step process:
1)      Visit our store.
2)      Discuss your vision with one of our consultants.
3)      A plan will be drawn up by the consultant.
4)      Construction begins!
Just like that, you'll have the backyard of your dreams!
Terrace Park Residents Trust Cincinnati Pool and Patio
Cincinnati Pool and Patio's backyard essentials will make your summer one to remember. Our homeowners in Terrace Park trust us to provide them with pool services and other products that allow them to turn their backyards into private oases that will last for years to come. Come see what Cincinnati Pool and Patio can do for your backyard. If you have any questions, you can also contact us. We look forward to seeing you soon.