Cincinnati Pool and Patio – Backyard Transformations for Eastgate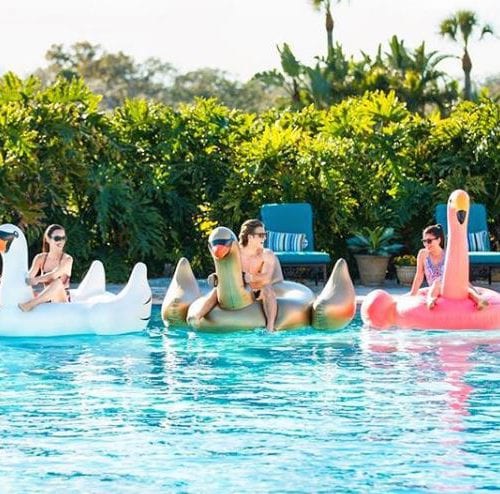 We have everything you need to have a great time outdoors at Cincinnati Pool & Patio. We provide a variety of services, from swimming pool installation to landscaping, so you can create a summer oasis in your backyard. Residents of Eastgate can find a variety of spas, patio furniture, grills, and other outdoor living items with Cincinnati Pool and Patio.
Leading Pool Installations for Eastgate
Cincinnati Pool and Patio has a wide range of products and experts to make sure your summer by your pool will be a memorable experience.
Inground Pools
Inground pools are not necessarily about the pool but how it is installed and built that makes all the difference. We offer a variety of pool types that Eastgate residents can choose from, and our experts are always in high demand to install their backyard investment. Our company gets over 50% of its business from referrals, so you'll know you're getting an installation that will last a lifetime.
Above-Ground Pools
Inground pools take up a large portion of backyard space. Aboveground pools are a popular choice for those who want a pool for their home but don't have enough space for an inground pool. We provide Eastgate residents with quality above-ground pools as well as a selection of decking and landscaping options. It is even possible to customize your above-ground pool by adding lighting, stepladders, or slides. Get in touch with us to learn how we can make your above-ground pool something special.
Pool Accessories
Cincinnati Pool and Patio carries everything from liners and covers to cleaning accessories and pool toys, so you can keep your swimming pool in top shape. The chemical products you need to maintain your pool are also available in our stores, so you don't have to drive around town looking for the right equipment. Our sales professionals will also be able to recommend the correct products for your pool, so you won't have to guess what to choose.
Pool Openings and Closings
It can be difficult to open or close your pool on your own at the beginning or end of the season. By scheduling your pool opening and closing with us you can eliminate the stress of the summer season so you can focus on what really matters: enjoying yourself. We will take care of the foundation, water, attachments, filters, chemicals, and all other components of the process.
Perfect Patios for Eastgate
A patio is a special part of your backyard. With the right furniture and décor, any patio can be transformed into the perfect getaway or entertaining area. Cincinnati Pool and Patio provides Eastgate residents with the largest selection of patio furniture and solutions for making their patios more enjoyable.
Grills for the Best Eastgate Barbecues
Enjoy a tasty summer barbecue with a grill and grill accessories from our wide selection. We have a large collection of grills for you to choose from. We offer a variety of grill options for Eastgate homeowners who want to add a grill to their backyard, including Firemagic, Napoleon, and other top brands.
Eastgate's Sizzling Hot Tubs
Whenever Eastgate wants a relaxing spa getaway in their backyard, they choose Cincinnati Pool and Patio. We have a variety of energy-efficient hot tubs in our showroom at affordable prices. No matter what size, color, or feature you want, we have it.
Eastgate Outdoor Decor
The Eastgate community turns to us to create the perfect outdoor space through a simple four-step process. It is important to us that your outdoor living spaces are designed to meet your specific needs, which is why we work hard to customize them. Just come in with an idea of your ideal outdoor setup and sit down with one of our consultants. The next step is to develop your plans, and after your approval, that's it! Our team will begin constructing your backyard or patio, and in no time, you will be enjoying entertaining in it.
For All Things Outdoor, Eastgate Chooses Cincinnati Pool and Patio
Cincinnati Pool and Patio has everything you need to turn your outdoor living area into your favorite space, whether it be the perfect pool or the best backyard barbecue setup.
 Since 1996, Eastgate residents have trusted Cincinnati Pool and Patio as their go-to experts for all things outdoor living, giving them honest advice and superb service with their pools, grills, hot tubs, patios, and more. Come see why Cincinnati Pool and Patio is the region's leading expert on backyards by visiting our store. Or contact us, and we'll get you started with your summer outdoor needs.